Blog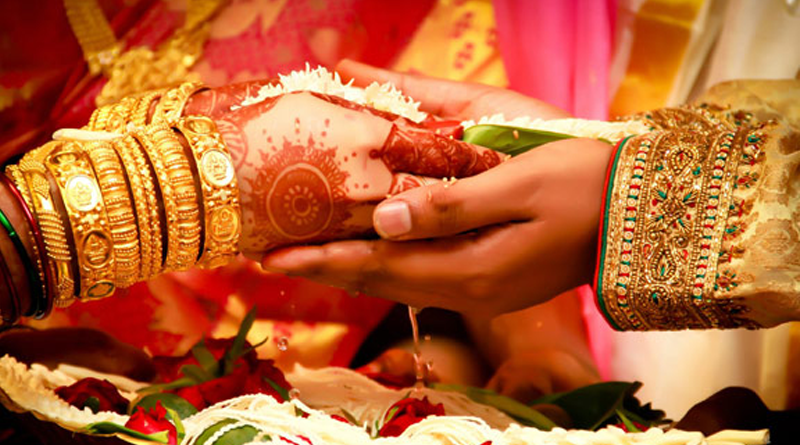 The Role of Kundli matching and rituals in Indian marriage
Posted By:
Karan Sharma
Posted Date:
2016-09-14
It is believed that if horoscopes match before a marriage is done, the couple is likely to have a more joyous and fruitful marriage. Most of the people are not aware of importance of matching kundalis before a marriage is conducted. In addition, there are certain rituals in a marriage ceremony that help to augment the auspiciousness of a relation. Love marriage expert Astrologer of renowed fame illustrates the way your kundli match can enhance the quality of your married life.
Role of your stars in marriage
Since the marriage has to last a lifetime, the individual personalities of the couple should match with respect to their stars. The match of the stars surely affects the destinies of both the married partners. The analysis of individual horoscopes of the stars judge the compatibility of the couple after the marriage has been done.
The compatibility of the couple would ultimately affect the happiness of two households. Even, the progeny that are born out the marriage would be affected by the level of understanding parents share amongst each other. This helps you to know the kind of behavior to expect from your partner in any situation. Better understanding of each other' s personality helps to plan in better way about what to expect from each other.
8 Gunas and Horoscope matching
There are 8 Gunas in a marriage that involve 36 points. The couple should get a score of at least 18 for a successful marriage. The 8 gunas are named thus and describe various parameters related of married life: Tara, Varna, Yani, Vashya, Bhakoot , Gan, Nadi, Graha Maitri.
Often, it is seen that the elders of the house insist on match-making while the younger are not able to pose belief in this tradition and prefer to ignore this. The astrological charts are often matched to know about the state of affairs after marriage.
An astrologer can only help to make individuals aware of the likely challenges they might encounter in life as a couple. The way the astrological advice is taken is completely the choice of individuals. Thus, one can opt to make the best use of expert astrological advice by applying certain remedial corrections and enjoy a blissful married life.
Remedies for successful marriage in Hindu Astrology
In case, you had got married with mismatched kundalis and are now facing conflicts due to this, you need not worry as our love marriage expert astrologer can offer you solution in the most innovative way. According to our expert astrologer, 70 percent of the problem can be resolved by just being a good human being. However, matching horoscopes would help to further getting success and bliss in life. There are two very important factors that help in bringing auspiciousness in a marriage as suggested by our astrologer specialized in love marriage problem solutions.
1. Lord Ganesha is great removal of obstacles. Thus, wearing a locket having Ganesha's image inscribed in it helps a couple in overcoming the obstacles in the path of life.
2. While the ceremony of marriage is being conducted, black and brown colored clothes should not be worn by bride and groom and also their family members. It is auspicious if the bride wears red or pink color during the wedding.
To know more about remedies in a love marriage or even in arranged marriage, contact love marriage spcialist in Bangalore now.