Blog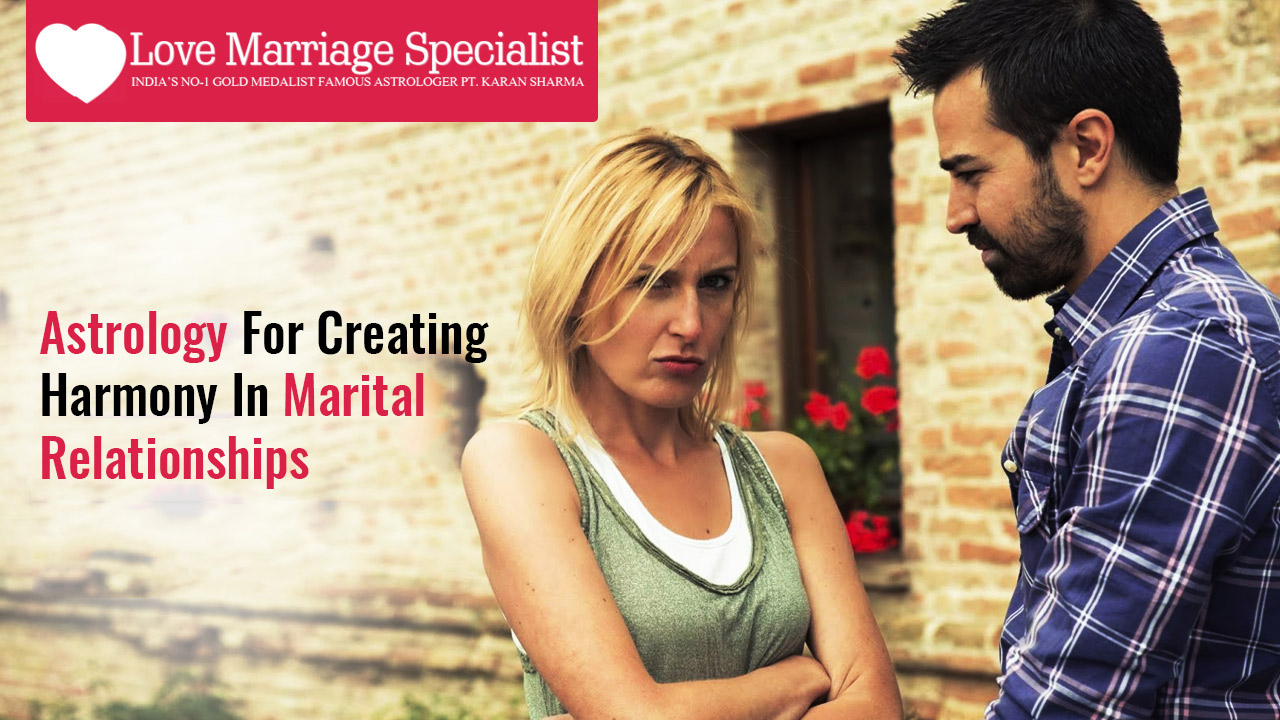 Astrology for creating harmony in marital relationships
Posted By:
Pt Karan Sharma
Posted Date:
2017-07-04
When two people get married, they think of happy and married life. None of them likes dispute in the relation. Husband Wife Disputes not only affect the family relations but it also does affect professional and social life. In fact it changes the person's behavior. Have you ever thought to solve the disputes? If yes, let's discuss the astrological remedies for the disputes of husband and wife.
Remedies to Solve Husband Wife Disputes
If there are disputes between couples, they should chant "Trayashari Mahamrityunjaya Mantra" to resolve their conflict.
"ऊँ हौं जूं स: अथवा ऊँ जूं स:
and
ऊँ नम: शिवाय"!
The person can chant any of the two above Mantras on first Monday of the Shukla Paksha. If the person chants this Mantra in lord Shiva Temple he will get satisfactory results. If person is not able to chant the Mantra in Shiva temple then he/she can chant it in some lonely place. It will be good if the husband chants this Mantra. This Mantra is important to chant for at least 21 days.

Remedies to Increase Affection and Love

If the couple wants to increase the love between each of them then wife should perform this remedy to overcome this situation and increase the affection between them. In specific circumstances, this remedy can also be performed by the husband. Remedy does not require any special methods to perform. This remedy should be performed at night between 9 to 12.

"ऊँ महायक्षिणी मम पति वशमानय कुरु कुरु स्वाहा"!

Recite this Mantra in a serene place with your face towards east direction. Chant this Mantra for 5 to 11 rounds of a wreath. You can start chanting this Mantra on any day in the Shukla Paksha.
Chant this Mantra for 21 or 31 days. It will help increase the love and affection between you and your spouse.
This Mantra is very important to increase the love and peace in the married life of couple. Therefore perform all the remedies mentioned in this series with complete faith and devotion.
Make sure that you take an oath to not repeat the mistake ever while performing these remedies. Before doing such remedies one should consult the best astrologer in the world who knows the effective astrology solutions of love.