Blog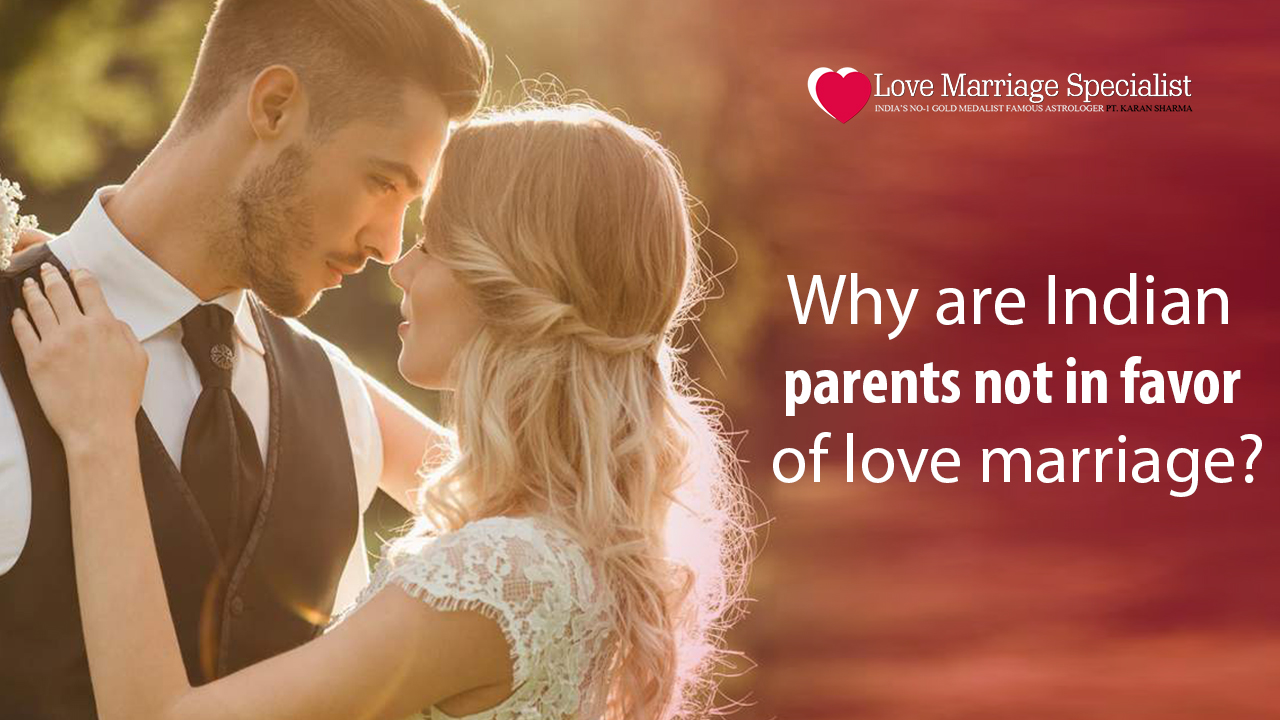 Why are Indian parents not in favor of love marriage?
Posted By:
karan Sharma
Posted Date:
2019-03-11
Indian parents do not know the exact definition of Love. According to them, they have much experience to select the finest person for their child. In Earlier times that is in '80s love marriages were not so common in India but now a day's circumstances are changing. There are even a few parents who easily permit their children to choose their partner themselves due to the increasing rate of divorces in India. Maybe Indian parents have the belief system that they know the best or maybe the children want to follow the footsteps of their parent's. Now a day's the probability of love marriages have increased a lot as compared to arranged marriage. At last love marriage specialist is the best option one can opt to convince your parents for love marriage.
Indian families are born and brought up on the basis of customs, traditions and religion. Moreover, marriages in India are not between the couples, rather these are between family members. Accordingly, parents look for a perfect son-in-law or daughter-in-law who is cooperative with the family, and their customs and traditions. The co-operation level between the couple is the most important thing post-marriage. People are comfortable in their own customs and traditions that it is very difficult to convince them. Love marriages always face hardships due to above-mentioned rules. Love marriage astrologer is the person who can help you to live life happily and get rid of the hardships of life.
People all over the world love to gossip and pass comments on other people's lives. But in India, people live their life according to the thinking of society. Everyone wants respect but they think that marrying into a different caste/religion can change that. Definitely, Indian family background, religion, caste, community, age, looks are the parameters kept into mind during a marriage. Parents cannot see their son or daughter getting settled with the wrong person. Not only girls even a man can fall into the trap of a wrong woman who makes his life hell.
Another important point to be kept in mind is that breakups after love marriages are much difficult especially for the family of a girl. First of all the in-laws never liked their son's choice and now the couple is not behaving well with each other. These things happen in arranged marriages also but society doesn't understand this and pass wrong comments.
So, the conclusion is that in Indian society, an arranged marriage is an easily acceptable and better lane to proceed. Although, parents are becoming open-minded to their children's choices, still think about all the spheres of life while living in a society. If you are still facing difficulty in your life and want to get married to your loved one our best astrologer for love marriage can offer you various mantras and astrological tips with which your parents will be ready for your love marriage. Don't waste your time you can also contact him to get Love solution online just by few clicks.